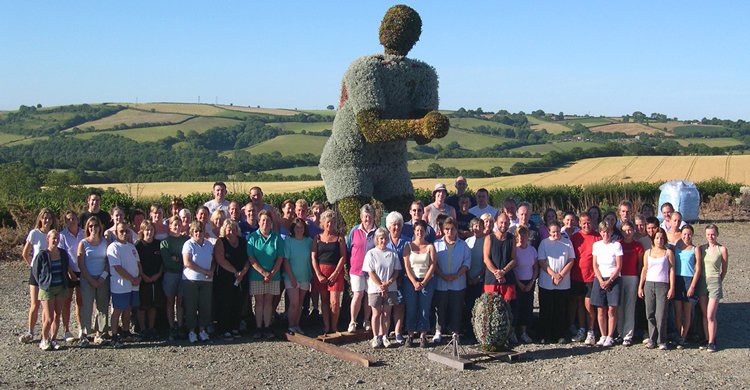 Kernock Park Plants currently employ approx. 100 staff across the nursery. We have a mixture of full and part time employees including a number of residents that return to us each year from outside the UK. Regretably there is not enough space to list everyone by name here but we thought it would at least be beneficial to have a face to put behind the person at the end of the phone/email.
Bruce Harnett - Managing Director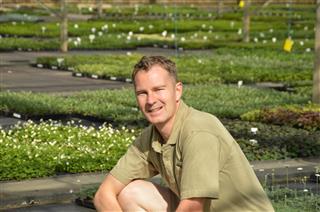 Previous to working at Kernock Park Plants, I studied Environmental Science at King's College, London, worked in South Africa for one year in a riverine ecology department, University of the Witwatersrand and have also worked and studied at Plymouth University as part of a business graduate placement scheme.

My spare time is mostly spent with my lovely young family and friends. When I do manage to sneak a few hours for myself I may be found on the golf course,… I may even try to get a trip a year skiing and snowboarding.
Richard Harnett - Chairman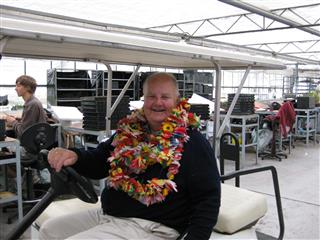 I founded Kernock Park Plants in 1981 with my wife Jan producing, at first, vegetable crops. While working for ADAS as an Horticultural Adviser I studied Bedding Plant production and toured Europe and USA during my time with the Ministry. I recognised many plants and techniques that were not used or practised in the UK and advised the industry on the possibilities. Falling on 'deaf ears' I decided the only way to promote the 'Patio Plant' was to do it myself and, since 1988 have developed the business growing innovative plants.

The site now covers 12 ha with 4 ha of protected cover and continues to seek new varieties while combining modern techniques for sustainability and efficiency. Since my son, Bruce, has become Managing Director my role is now of Chairman.
Mark Taylor - Business Development
I started my career in Horticulture over 30 years ago as a Gardener for Barclays Bank at their group management training centre in Sussex. I completed my City and Guilds qualifications in Amenity Horticulture at Plumpton College. Since then I've worked in various aspects of the Horticultural industry including Forestry, Tree Surgery, Landscaping, Retail, Sales, and Marketing.

In my current position I promote Kernock Park Plants' business projects and products through focused sales, promotion, marketing, and supported strategic thinking. I am on the steering committee for the South West Growers Show and I am also currently Chairman of the Association of Liner Producers (ALP).
Julian Cooper - ICT & Continuous Improvement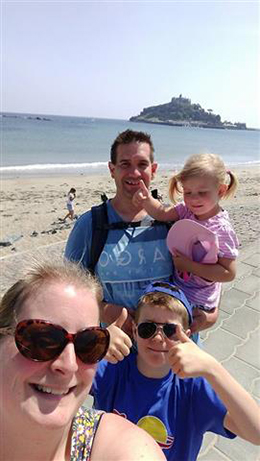 I have been working in ICT for over 20 years, starting my career in R&D for ocean nutrients before moving into database management and ultimately to Kernock.

My time at Kernock is spread between a number of areas covering management meetings, server management, security, desktop and software support, website creation and creating the Nursery Management System (NMS).

I am also a leader in lean projects across the site with a keen interest in the continuous improvement of Kernock's production methods and services.

Outside of Kernock I also run a private business hosting and creating website and database projects for local business and providing ICT support services.

My main hobby is playing (many would argue to obsession) badminton at county level, entering national tournaments and representing my local team. I am also chairman of the local district league and a junior coach.

But nothing is more important to me than my family, wife Rowan and children Daniel and Emily. Any spare time I have is spent enjoying days out with my family and ferrying my children to the many activities with which they are involved.
Joanne Harnett - Sales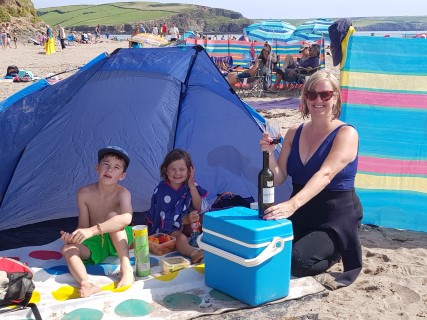 I have worked as part of the Kernock team for 9 years now. I started on the production floor on the cutting team, moving in to the production office and now currently in the Sales office.

Myself and Bruce have two children, aged 5 and 2 and we all live on site at Kernock Park Plants.

Donna Lugger - Sales
I have lived in Plymouth all my life and have been with my partner for 4 years, gettingengaged last year in Greece which was lovely - no date set yet but we are doing up the house and thinking about having children sooner rather than later.

I have worked for Kernock Park Plants for 5 years in the Sales Department - answering customers calls, dealing with transport deliveries, entering orders from customers, attending plant shows etc.

The horticultural industry was new to me when I joined Kernock but I have always worked in an office environment. My last job was working for Toshiba for 10 years which I did enjoy but the production went over to Poland and everyone was made redundant except a bare minimum.

I love to go on holidays in Europe with my partner and seeing different places and the different types of culture. I like to go for walks in the countryside more than a walk along a beach to be honest, meeting up with friends when I can and socialising.
Cathy Parsons - Stock Manager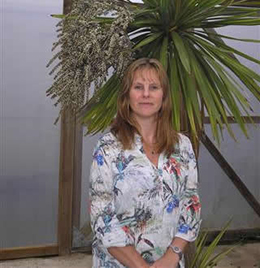 I have worked at Kernock for many years and covered most area's in my initial years before specializing in plant growth and cultural care culminating in me becoming Motherstock Manager.

Previously I studied a Diploma in Amenity Horticulture after gardening with plantaholic parents. I live locally with my husband and three sons where I pursue my hobbies of walking, reading and Pilates, although my main hobby is of course gardening in my large garden which I have designed and planted myself.
Chris Harnett - InstaPlant
I have been InstaPlant Manager here for over 17 years, I enjoy the challenge of creating works of art in plants in the form of carpet beds and 3D displays. I have produced carpet bedding displays for the Chelsea Flower Show, Waddesdon Manor, Hampton Court and local authorities and organisations all over the UK. Give me a call to discuss your ideas for next year.

I have been working in the family business since I was old enough to help out on the nursery, it has been great to see the nursery expand over the years from a few tunnels of strawberries to over 10 acres of high-tech glasshouses and a catalogue range of over 1000 varieties. I have always had a love for plants and look forward to planting out the new varieties on our catalogue. In my spare time I enjoy spending time with my growing family, white-water kayaking and photography - and of course gardening!
Online Ordering
Related Sections
Qty Discounts Available
for orders over 50 trays + additional discounts when placed 16 weeks in advance
Min Order 10 Trays